Details at a Glance
Code: C-148E
Stand Size: Medium
For Real Trees up to 10 ft (3.05m) Tall
Trunk Diameter 7" (17.78cm)
Dimensions: 20"x20"x8" (51x51x20 cm)
2 Gallon (7.57 L) Water Reservoir
Weighs: 4.6 lbs. (2.09kg)
EAN/UPC code: 7 17611-20004 9
Available in Cases of 8
Made in the USA
Other Stands in the Range
C-144E Express
C-152E Express
For Real Trees up to
10 ft (3.05m) Tall
Trunk Diameter
7" (17.78cm)
Water Reservoir
2 Gallon (7.57 L)
Dimensions
20" x 20" x 8" (51x51x20 cm)
A clean leather cloth finish is used on the Classic and Express stands, together with a deep spill guard and reinforced screw holes.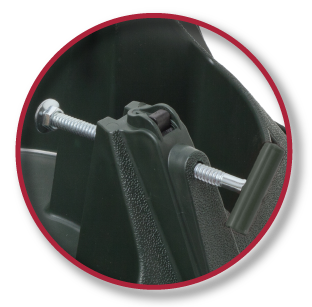 The push-pull ratchet mechanism makes setup and take-down easier than ever.
Three strong galvanized pins in the center of the stand's base help to lock and centralize the tree before final adjustment.