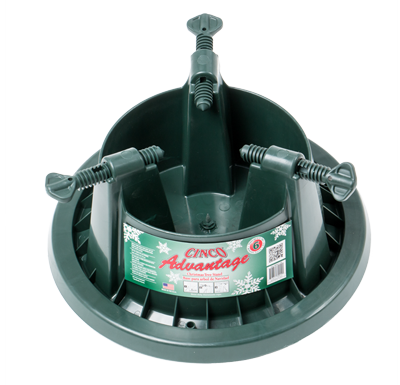 Details at a Glance
Code: C-156
Stand Size: Medium
For Real Trees up to 6 ft (1.83m) Tall
Trunk Diameter 4" (10.16cm)
Dimensions: 14"x14"x7" (36x36x18 cm)
0.75 Gallon (2.84 L) Water Reservoir
Weighs: 2 lbs. (0.907kg)
EAN/UPC Code: 7 17611-30012 1
Available in Cases of 10
Made in the USA
Other Stands in the Range
C-150 Advantage
C-163 Advantage
For Real Trees up to
6 ft (1.83m) Tall
Trunk Diameter
4" (10.16cm)
Water Reservoir
0.75 Gallon (2.84 L)
Dimensions
14"x14"x7" (36x36x18 cm)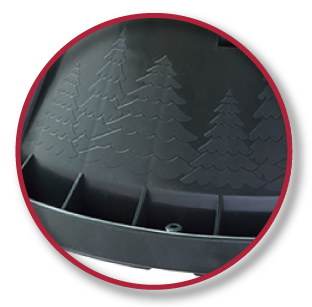 An embossed Christmas tree frieze decorates the stand's side, together with a deep spill guard and reinforced screw holes.
Durable and reliable plastic bolts are easy to use and make light work of setup.
A single strong galvanized pin in the center of the stand's base locks and centralizes the tree before final adjustment.